Coagula




TWO CHANNELS COAGULOMETER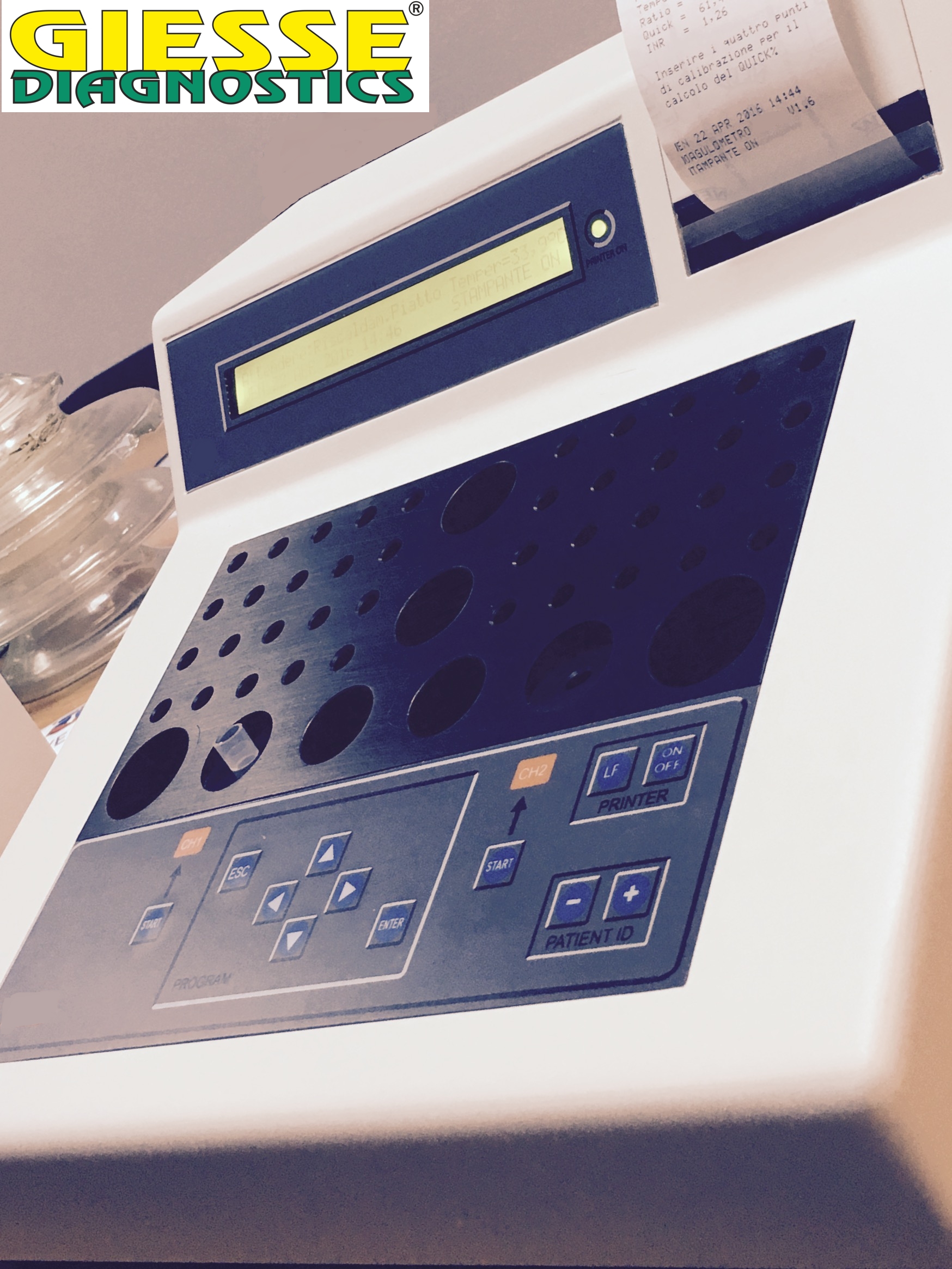 Features
• COAGULA is an high realiability coagulometer, able to perform the main coagulation tests.
• PT: result in Seconds, RATIO, QUICK%, INR.
• aPTT: two reagent test, with programmable incubation time, result in Seconds, Ratio.
• TT: result in Seconds and RATIO.
• FACTOR: result in Seconds, RATIO and ACTIVITY%.
• FIBRINOGEN: result in Seconds and concentration (mg/dl).
• LCD display 40 columns X 2 rows, allows an easy reading of results.
• Membrane keyboard.
• Reading parameters adjustable by user to allows the use of any kind of reactive
Specifications
2 measurement channels.
44 sample incubation positions.
8 reagent positions.
Low voltage heating element.
LCD display 40 columns X 2 rows, allows an easy reading of results:
PT: result in Seconds, RATIO, QUICK%, INR
APTT: two reagent test, with programmable incubation time, result in Seconds and RATIO.
TT: result in seconds and RATIO.
FACTOR: result in Seconds, RATIO and ACTIVITY%.
FIBRINOGEN: result in Seconds and Concentration (mg/dl).
20 columns, thermal paper, printer, prints test results with patient ID and helps the
operator during test calibration.
Calibration with plasma standard for all methods.
Membrane keyboard.
User friendly software.
Serial interface RS232.
Daylight noiseless photometric unit with LED light source.
Power supply 220V – 50Hz – 150VA
Dimensions: (width x depth x height) 33 X 40 X 17 cm.
Weight 8 Kg.